Post by Dominic( ˘⌣˘)♡ on Feb 3, 2023 22:00:08 GMT -5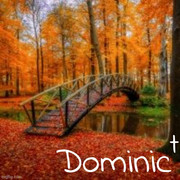 Okay... ? 😕 And that read like a very poorly constructed pick-up line from a cheesy '80s movie.
I don't know how to properly say and I don't know what to say so you can understand what I'm saying. I didn't intend that to be what you said.

I'll explain, I'll try to be more clear.
Dear
Leaf
, please post your pictures and do not worry about anything"
there.

If I say "Dear
Leaf
, please post your pictures but be careful not to post any bikini stuff"
now I'll explain my fear/logic/thought process and it's not a pick up line.

my fear: dominic fears of saying a "restriction" that you (dear ladies) would understand as a "method of controlling you" so since dominic has been burned of being "a control freak" and dominic has been told that he is not kind, dominic is trying to give you what dominic finds not good "to him" but ok for you, so dominic says it that way, like "please post your pics but can you be considerate not to temp me to get aroused" which is a sad thing because dominic is a recovering sex addict already committed to his wife and not trying to cheat on her but at the same time, he knows he's on a women's forum and they can do as they please too,

there is no way to say what I am asking, because my fear is this, worry, and thoughts (intrusive)

Christians are liars and fakes (dominic is a fake)
Dominic is secretly here to seduce women and ask for dates (as your comment suggested) proving my fear to be a more reality which is what I am not about

you can do as you please

there is no standard I understand correctly, because I can't truthfully ask you to 'help me' but I also wonder...how a man can tell a women, hey I know your beautiful can do you have to show your bikini, or cleavage?

you are ok to post whatever, I'm only a guest, I know I"m gonna be beat up for saying what I just did, but that is what my heart is about.

If you want to know the truth, I don't have have profile pictures enabled for me, so I can't see you (on purpose).

so I am also reliazing that asking you to post pictures is kinda hypocritical, but not if I want to support you and offer any comments to your hard work too, there is many aspect of what I am trying to say
Bottom line. "I'm not picking up on no one"

if you must know, I'll tell you, I'm a liar, cheater already, I committted adultery on my wife many times, had porn issues my whole life,

but why is dominic here?

to learn that you are not objects, but souls, with wonder and spiritual, not a 'piece of meat'

I am really trying hard to explain what I am thinking and not mad, not trying to control you or anything, but I am also saying "if you can post your photography work as professional whatever you do, I have no idea, which is why I can't type the works, (like your picture article) I'm open to comment on it. that's it.

I hope I didn't speak down to you, when I speak in third person, it's me trying to explain me to others, it's not a put down and I am also not saying that you thought so either.